Founded by Ryan & Lauren Fee
In 2015, while talking with a group of East African immigrants living in the USA, Ryan asked, "What do you miss most about your homeland?"
Their answer was a resounding "Camel milk!" 
So after learning from these nomadic peoples, Ryan and Lauren were inspired by the history, culture, and miraculous health benefits of camel milk.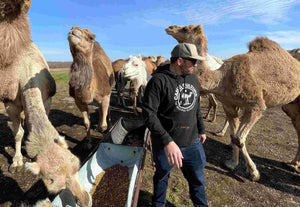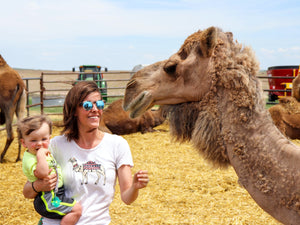 Life from the desert
They started Camel Culture to bring these life-giving products to the US market -and transform the US into a camel culture!
Camel milk has sustained people around the world for over 5,000 years. Now, Ryan & Lauren are filling every refrigerator in North America with fresh camel milk from our farm!